Clay Jack-o-Lantern Workshop 9-14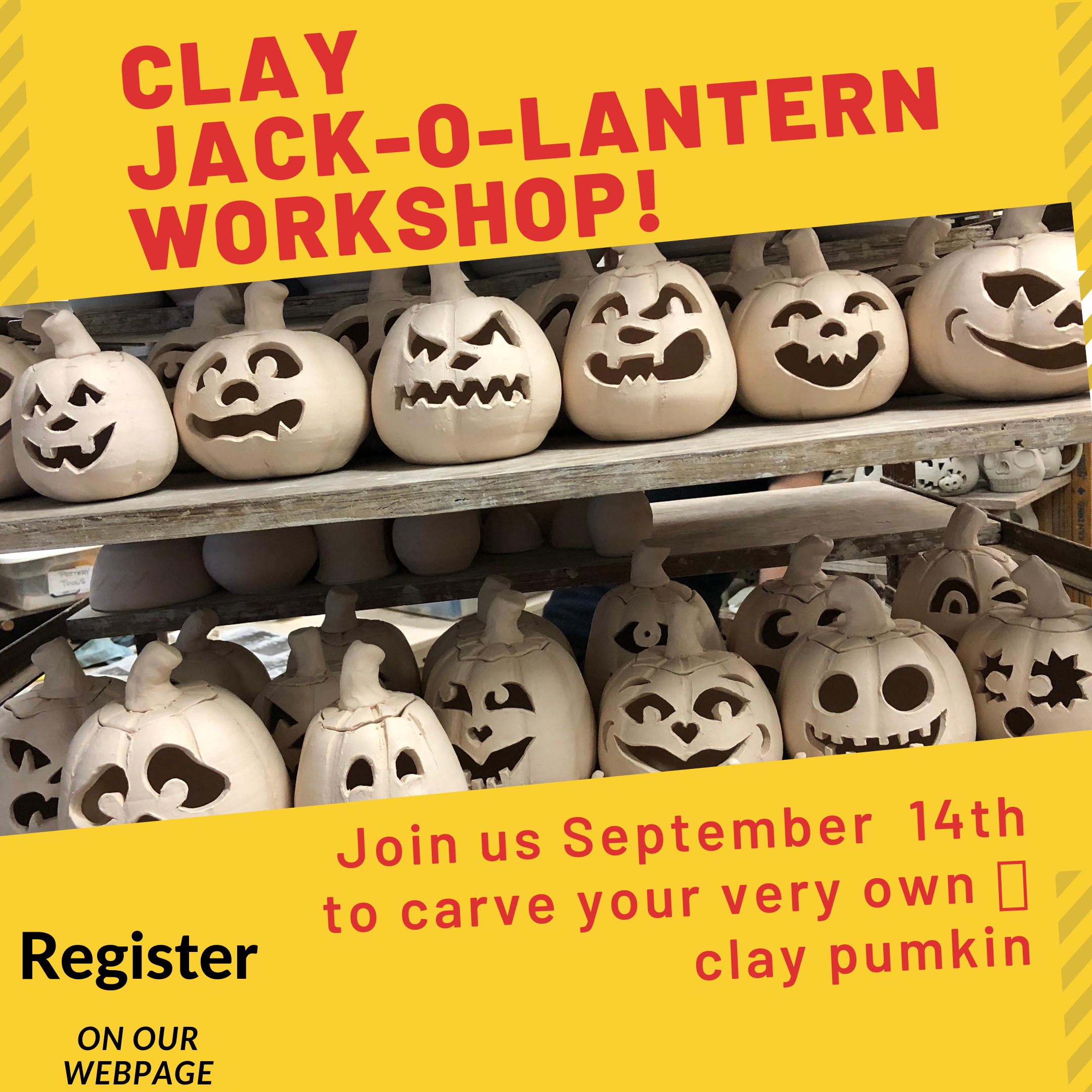 Clay Jack-o-Lantern Workshop 9-14
Laurey-Faye Dean and Rachel Staggers will teach us you how to carefully carve and apply a clay stem on a hand-thrown clay pumpkin. Our potters will prep your individual works of art for the bisque kiln before glazing it and finally placing them into our "the beast" kiln for you to enjoy or gift.
Limited space, children welcome with adult supervision only.
Limited Availability
FAQs
Who is this workshop for?
This workshop is for everyone interested in learning how to create and apply a face to a hand thrown stoneware mug made by Rob Withrow.
What should I wear?
Wear comfortable clothing that you don't mind getting a little dirty
When will my facemug be ready?
You will have one mug at the end of the workshop which Rob will take back to his studio and bisque fire. After the first firing he will glaze it and it will be fired again. Your mug will then be ready!
How can I contact you?
You can email us at info@markofthepotter.com or call 706-947-3440